October 7th, 2007 at 6:23 pm by james
Yes, it's another blog about treehouses. Trusses are finished. Window framing is done on one side, when the other side's done we'll start cladding and it'll be finished before we know it.
I was ably helped by Sophie and Tigger this weekend.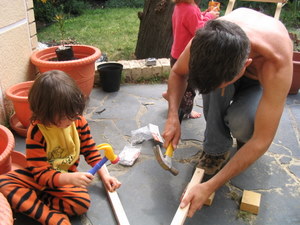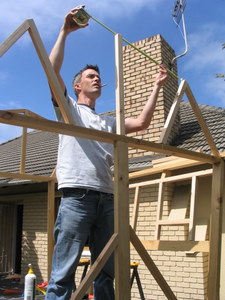 The moment James realised the wood stock wouldn't last the weekend. Fortunately rain stopped play.