October 15th, 2006 at 6:02 pm by james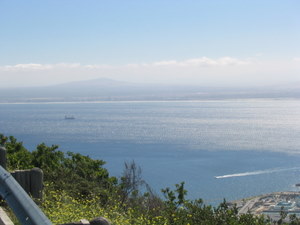 That's it towards the left in the middle, we think. We drove up Signal Hill to watch it sail in this morning carrying the greatest part of our worldly possessions.
I have added pictures – thanks to Ben's timely prompting. Five new albums in the gallery.