December 30th, 2005 at 2:41 pm by james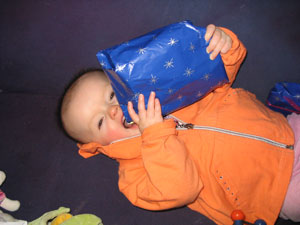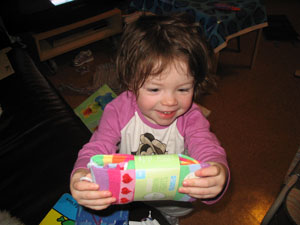 Thanks Ben & Anna!
Today's top conversation:
"Josie do you know where we're going today?"
"To the park!?"
"No we're going to get noodles. Where do we get noodles?"
"From noodle shop!"
"No, we go to Wagamamas."
"Wagamamas … "
"Yes, that's right Jo."
"Yes, that's right! And Wagajosie …
and Wagasophie … "
Mirth-induced apoplexy is no laughing matter. I know.