December 29th, 2005 at 10:29 pm by james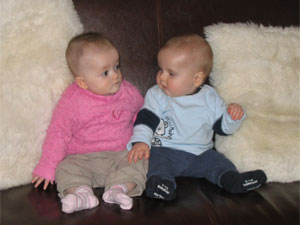 Dan came to visit today and brought his Mum and Dad with him. It was good to catch up with the Midgleys -Â Dan's growing fast and they're all doing very well.
There was also a spot of drain cleaning in my day; a blocked drain with a frozen scum layer over the top, but the less said about that the better.