September 30th, 2007 at 7:24 pm by james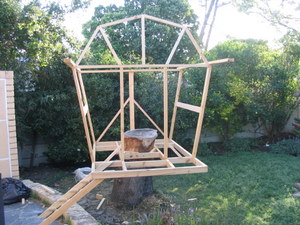 We had a sunny weekend. Play once again suspended until the next one.
We also finally succumbed to facebook this weekend, so not quite so much building happened as might otherwise have been the case.
Quite soon now I shall stop blogging about the treehouse exclusively – hang in there.