May 22nd, 2007 at 6:07 pm by james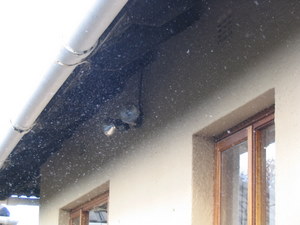 Yes, it snowed at our house today.
We had men come and sit in the roof space with a huge cellulose fibre blower and the snow poured out from under the eaves. Quite nice to watch it fall past the windows while I worked. You wouldn't want to catch flakes on your tongue.