January 3rd, 2007 at 9:44 pm by james
I know, I know, that was two days ago. The thought still counts. Have a good one.
I started work yesterday after three months slothful self-indulgent time off and I have to say it was a bit of a shock to the system despite the sea breeze and the sound of waves. It's quite possible that I work in one of the best-located offices there is. Anywhere.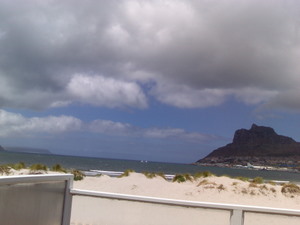 It was a grey day today but the view's still good. Pics from the festive season when (as ever) I make the time …